Event planners in London are almost spoilt for choice when considering venues, as the British capital is truly blessed with every type of meeting space. Amongst all the lavish hotel ballrooms and smart boardrooms there are a whole host of fun, unique and unusual venues to explore, or at least for those who know where to look! With event spaces ranging from a former public toilet to a cavernous factory space, London really has it all. So that unique and unusual venue is out there somewhere, it is just a matter of putting in the hard work looking for it! For those who want to save time by leaving the hard work to someone else, please contact Venue Search UK for a completely free and no obligation consultation.
Some of the more unusual venues our clients have considered recently are:
AURES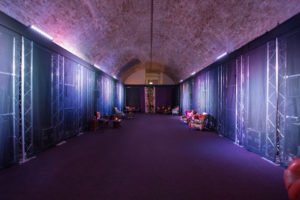 Newly opened in the spring of 2018, Aures is a unique event space hidden below Waterloo railway station.  The venue is set within a beautifully restored 2,000 sq. ft exposed brick arch and boasts a world-class audio system. The venue is a blank canvas, so ideal for Christmas parties, brand activations, corporate events, photoshoots or filming. And of course, with its location under the UK's busiest railway station you don't have to worry about the transport links!
ENNISMORE SESSIONS HOUSE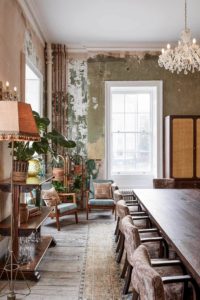 The fact that this grade II listed building on Clerkenwell Green might seem like a rather conservative choice for this list just proves you should never judge a book by its cover. The grand former court house has been given a new lease of life as the home of the fun and innovative hospitality developer Ennismore, known for hotel brands such as The Hoxton. The building, that once only attracted thieves, murderers and revolutionaries, now draws a hipper creative crowd with its distressed walls, vintage furniture and bright airy meeting spaces.
The largest space is the aptly named Go Big, which can accommodate 48 people theatre style or 60 people for a standing reception. Additionally, there are 3 exceptionally cool boardrooms, which can host meetings for 14 people or can be used as dining rooms for 16 people and the Lobby and Gallery, which exhibit fresh work every 6 months from both new and established artists.
PRINTWORKS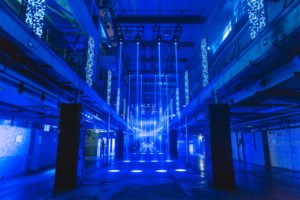 Printworks is a wonderfully versatile space with a unique history, formerly being the news press of the Evening Standard, the Metro and the Daily Mail. This huge 119,200 sq. ft event space has capacity for 6,000 attendees and is a vast blank canvas suitable for conferences, exhibitions, experiential events, concerts, product launches, fashion shows and filming.
The venue's former life as western Europe's largest printing press is still evident in the leftover machinery spread across the six spaces. This industrial aesthetic has also been drawing in the crowds that come to dance to DJs from around the world in what is fast becoming one of London's best clubs.
SWINGERS WEST END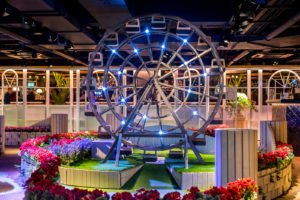 Swingers combines three things that go surprisingly well together: cocktails, street food and, of course, crazy golf! There are two London locations, Swingers The City, situated by the Gherkin and Swingers West End, next to Oxford Circus. The West End location harks back to the heyday of the British seaside and guests can indulge themselves at multiple bars and food stands in between rounds of gold on the two nine-hole courses.
Private areas can be hired for groups ranging in size from 12 to 200 or alternatively the venue can be hired exclusively for up to 600 people, meaning that this is a fantastic option for Christmas parties, client entertaining or just a really fun office night out!
WELLCOME COLLECTION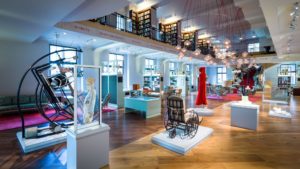 It's hard to imagine there is anywhere else in the world where delegates can sip on champagne while gazing at a life mask of Beethoven, a 1920s X-ray machine and a dress illustrating neural development, but that's what makes the Wellcome Collection such a fascinating and unusual venue!
Situated a short walk from Euston Station, the museum is home to an eclectic mix of medical artefacts and original artworks centred around the relationship between medicine, the body and art. What started as the private collection of entrepreneur and pharmacist Henry Wellcome, has blossomed into a museum that draws people from far and wide.
Alongside the captivating exhibits, the Wellcome Collection is also home to a dedicated conference centre, including an auditorium for 150 people and breakout rooms with space for up to 80 theatre style.